In today's post I reveal the latest hair trends going on at the moment. Women of color are known for changing hairstyles ever too often. A fun part of our hair is that we can change or spice it up whenever and try new things. That just shows how diverse our preferences are and how much they change every time.
1. Ombre hair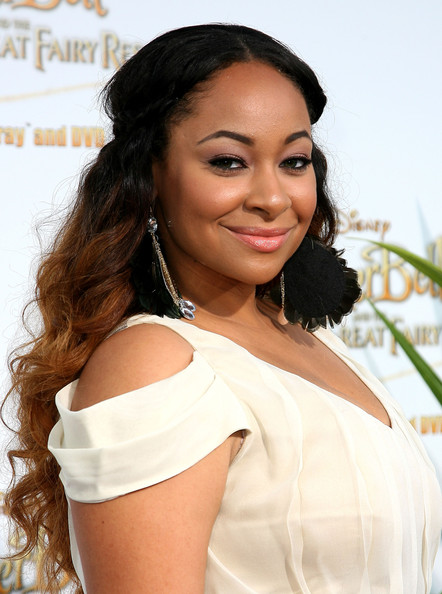 My favorite hair trend of the moment - ombre hair. I'm probably the last blogger to blog about this trend, but hey, who's taking count. Of course the celebs rocked the Ombre hair trend first and then it began to trickle down to the everyday woman. I've always been skeptical about coloring or bleaching my hair. Whenever I get weaves done, I always go for one color....no mixing, no highlighting,...none of that. Lately however, I've been very impressed with ombre hair, especially after looking at all the above beautiful celebrities flaunting their beautiful ombre tresses. I've been inspired by their looks for my summer time looks (Yes, I'm already thinking about summer.....who got time for this bipolar weather temperatures we've been getting lately!)
2. Rocking The Natural Hair
Lately more women are rocking their naturals. Black women are embracing the beauty of their natural tresses and have been inspired to stop relaxing their hair or putting harsh chemicals into their hair. Some are going natural because it is the new trend, others are going natural because they feel it's healthy for their hair. Whatever the reason, natural hair has taken over the beauty world. It has become more mainstream than ever. If you haven't already joined the bandwagon, you just might find yourself soon going natural.
3. Virgin Brazilian, Peruvian, Indian, Malaysian...etc
If natural hair is not your thing, there are still other hair style options you can achieve. Hair extensions are more popular than ever, with the introduction of Brazilian, Indian, Peruvian, Mongolian...etc hair. They are everywhere and everyone is wearing them. One thing I know for sure is that after trying Brazilian hair, I can never go back to regular beauty supply store hair. There is a huge difference in quality. Brazilian hair is more luscious, lasts longer, and it blends really well with African (American) hair. The only cons for this kind of extensions is that it can be very pricey - sometimes too overpriced if you ask me. The key to avoiding paying high prices is to buy the hair directly from China and bypass the middle man. If you can't fly to China yourself, then I'll advice you to shop around for prices. There are so many people out there who are in the hair business. Remember price and quality are not necessarily proportional. A more expensive hair does not mean better quality!
4. Buns
I'll have to say that the most stylish hair trend for me, hands down, is the hair bun. Yep, the hair bun isn't just for ballerinas anymore. It is now worn by many. It is such a quick and easy hairstyle to pull together. Besides, the bun allows you to show off your beautiful facial features and makes your face looks slimmer and more elongated. Try it. You'll be amazed with your facial transformation. It's like having cosmetic surgery without going under the knife. The hair bun style is very versatile as it can be worn anywhere from a casual outing to a formal event. If you haven't tried the bun already....what are you waiting for?
As always thank you for stopping by!!!